Learning a musical instrument is similar to learning a new language in that it requires dedication and a strong desire to learn. The 'Drum Kit' is an intriguing instrument that not only relieves stress but also releases hormones associated with feelings of well-being. Because you use almost every body part while playing the drums, it is a form of exercise. Let's take a trip back in time to see how the instrument came to be. Learning a musical instrument is similar to learning a new language in that it requires dedication and a strong desire to learn
Where it all began:
The drum set is one of the most iconic and well-known instruments in modern music, but the drum set we're accustomed to seeing wasn't always the same. The kit took years of trial and error to perfect. Let's go back in time and take a look at how the drum set came to be. Drumming, or playing the drums, has been practised for thousands of years. Prior to the invention of the drum set, humans used other percussion instruments to create a rhythm. Humans used to beat on objects or stomp on the ground to generate sound, which was useful for both communication and as an accompaniment to dancing. Drums were first made from natural objects such as reptile skins during the Neolithic period. Moving forward in time, the first 'Drum Kit' was discovered late in the nineteenth century. During the time it took multiple people to play all of the parts (the snare drum, cymbals, bass drum). Dee Dee Chandler invented the first drum kit by figuring out how to play all of these parts at the same time.
Evolution of the Drum Kit:
The drumming tradition originated on the African continent. The 'Drum Kit,' on the other hand, is an American invention. Drummers in marching bands and musical theatre companies in Europe and America used a variety of individual hand percussion instruments in the 1840s; the combination of these instruments was known as a 'Trap set' at the time. Later, a technique known as 'Double Drumming' was developed so that the drummer could play the snare and bass drums at the same time while controlling the cymbals with a pedal. Companies such as Gretsch, Ludwig, and Slingerland began developing commercially marketable drum set equipment in the early 1900s, ranging from pedals to snare drums and even entire drum kits. This was the first step in the drum kit's evolution. Originally used to play marching band sounds, these simple marching beats would become more syncopated as African and Caribbean rhythms influenced them. More percussion instruments were added to the mix as the modern drum set began to take shape. Tom-tom drums were added to create more variations for special effects in live performances as well as movies. Avedis Zildjian III, a Turkish immigrant, continued his family's tradition of making cymbals in 1929. He improved on the tradition and made it better over time. Avedis became friends with all of the popular drummers of the time, including Gene Krupa, Chick Webb, "Papa" Jo Jones, and even Buddy Rich, in the 1930s and 1940s. This paved the way for drums to break into the mainstream.
Types of Drum Kits:
There are many different types of drums and variations of drums, each with its own distinct sound. In general, they are classified as follows:
* Drum Sets
* Hand Drums
* Frame Drums
* African Drums
* Marching Band Drums
However, in this blog, we will delve into the various types of drum kits. Drum kits are classified into two types: 'Acoustic Drum Kits' and 'Electronic or Virtual Drum Kits.' Let's look at the differences between them.
Acoustic Drum Kit:
Acoustic Drum Kit: The most well-known type of drum kit, having been around for decades. Most acoustic drum kits include the following instruments:
* Snare drum
* Bass drum
* Floor tom
* Rack tom
* Cymbals
Most acoustic drum kits will also include pedals and percussion instruments (such as cowbells and tambourines) to create variations and make the drumbeat more interesting to listeners.
Electronic or virtual drum kit:
The electronic drum kit provides you with an unimaginable library of sonic options. You have a diverse set of sounds with samples from top-tier kits. They can also work with interactive software and DAWs to boost your creativity. E-kits are cool, and they're a lot of fun to experiment with. These kits resemble acoustic drum kits in appearance.
Modern Day Pioneers:
Chris Coleman:
Christopher R. Coleman has been playing the drums since the ripe old age of 2, sitting on his uncle's knee in church. He travelled with his father and uncles who performed together in a gospel ensemble. He took top honours in his hometown "Music Appreciation Awards" at the age of 14, and has been a force to be reckoned with ever since.
Jojo Mayer: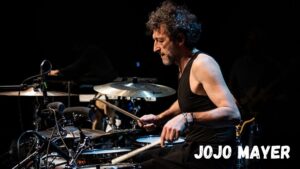 He spent his early childhood travelling throughout Europe and the Far East as the son of a musician (bassist Vali Mayer). At the age of three, he made his first public appearance in Hong Kong. Later in his adolescence, he performed at all of Europe's major jazz festivals, including the North Sea Jazz Festival, Montreux, Nice, Antibes, and Athens. Jazz legends Dizzy Gillespie and Nina Simone introduced him to a global audience.
Benny Gerb: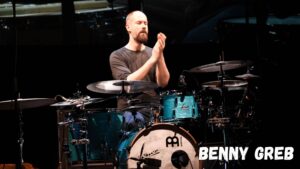 Benny Gerb is one of the world's most respected drummers today. Aside from headlining nearly every international drum festival imaginable, he is also a composer. Benny has also contributed to the drumming community by authoring instructional books such as "The Language of Drumming" and "The Art and Science of Groove." He is a true trailblazer and someone to look up to.
Nate Smith:

Nate Smith is an American drummer, composer, songwriter, and producer named Ira Nathaniel "Nate" Smith. After picking up the drums at the age of eleven, his musical talent became apparent. Following high school, he received a percussion performance scholarship and continued his musical studies at James Madison University. Nate is nominated for three Grammys for best instrumental composition.
Larnell Lewis: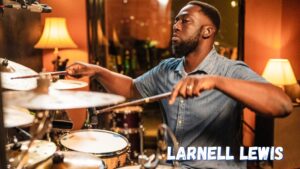 Grammy Award-winning musician, composer, producer, and educator Larnell Lewis. Along with his lengthy role behind the drums in Snarky Puppy, Larnell has led many highly successful groups of his own and toured the world with some of our generation's most renowned artists, including Lalah Hathaway, John Scofield, and many others.
All-Time Greats:
Buddy Rich:
Known for his speed and power without sacrificing his technique Buddy Rich is one of the most sound drummers of all time. The Jazz drummer was a self-taught child prodigy, playing drums on Broadway at the age of 4. Buddy began leading bands on international tours in his teens and by the age of 15 he was the 2nd highest paid child entertainer in the 1930s
Hal Blaine:
Hal Blaine is arguably the most recorded studio drummer in the culture, with over 35,000 sessions and 6,000 singles to his credit. Hal has played on 40 number one hits and 40 top 10 hits in the United States. And without a doubt, he has won every possible award.
John Bonham: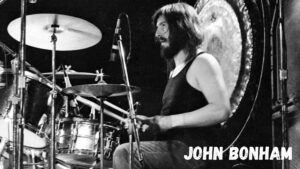 John Bonham of Led Zeppelin was widely regarded as the greatest drummer of all time, known for his instinct and feel for the groove, which shone through his love of speed, fast kick drumming, and hard-hitting power. Though he was best known for his dynamic rock drumming, he later began incorporating funk and Latin styles into his work.
Steve Gadd: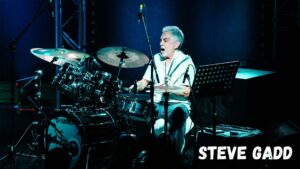 Steve Gadd of the Bee Gees is a drummer and session musician from the United States. Gadd is a well-known studio drummer in the industry. He played the drums on Steely Dan's jazz-rock album's title track.
Dave Weckl: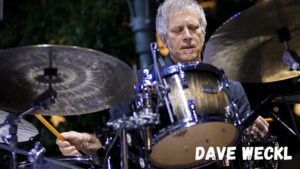 Dave Weckl has built and maintained a reputation among fans and other artists in the industry for more than four decades. His contribution to the music industry is immeasurable. In the year 2000, Dave was inducted into the Modern Drummer magazine Hall of Fame.
Click Here to check out our reel of our students and faculty jamming! Well if you need some motivation then definitely watch the movie that inspires all drummers: WHIPLASH
If you want a better understanding of your drum and are looking for an easy way to learn, be sure to visit www.muzofreak.com. We offer lessons for all skill levels, special batches for beginners starting soon. Take the leap into the world of music today!