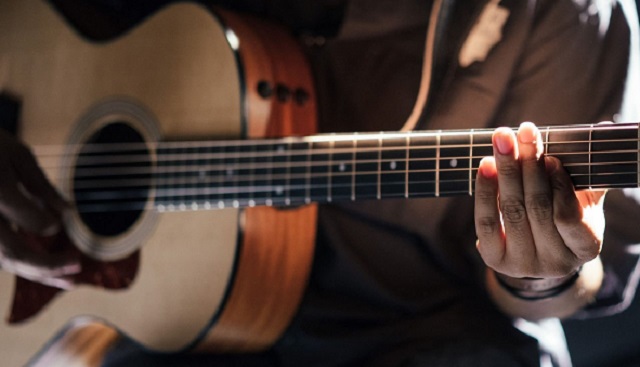 Who doesn't know the Guitar? It's an instrument which always makes you feel like a Rockstar.
The bass guitar is a stringed instrument similar in appearance and construction to an electric guitar, but with a longer neck and scale length, and four to six strings. The bass guitar is a transposing instrument, played primarily with the fingers or thumb, by plucking, slapping, popping, strumming, tapping, thumping, or picking with a plectrum. It is often a solo instrument in jazz, jazz fusion, Latin, funk, progressive rock and other rock and metal styles. Learning to play the bass every much as challenging as learning how to play the six string guitar. If you're unsure about your musical abilities, the bass guitar is the perfect instrument to get started with. With a regular guitar, players often have to memorize long chords. On a bass guitar, however, you can play more songs with just single notes. This makes it easier for new players.
The job of the bass player is to provide the rhythmic impulse by working hand and glove with the drummer. Double bass musicians are readily sought-out to perform in a professional capacity. If you plan to pursue a career as a professional musician, talented bassists have a leg up because they can adapt their playing style to match almost any musical genre. A bass guitar player usually has a much easier time finding work than a guitar player.Moreover, playing bass guitar or any other musical instrument produces a special kind of pleasure which affects your life positively. It is beneficial to your social life, personal life, health, mental ability and other areas of your life.