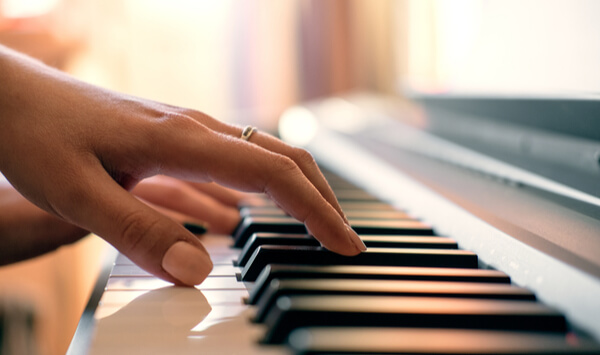 Piano is called as mother of all instruments. Very easy to learn and always soothing.
The piano, in particular, has been an unparalleled outlet for those seeking escape, creative expression, and simply fun and joy. The modern piano has 36 black and 52 white keys, making a total of 88 keys and is played using a keyboard. The piano was first invented around 1700 and is used for many types of music including classical, jazz, traditional and popular. Often thought of as the best musical instrument to begin playing it is highly versatile, has a wide-range and a grand ability to change dynamics.
Playing the piano is a workout all its own, and offers different physical and physiological advantages to players of all ages. Children will develop concentration, perseverance and emotional expression. It will also enhance their fine motor skills and concentration whilst improving memory and focus. It is also a very calming and relaxing musical instrument to learn. Playing piano has also been shown to be a great source of stress relief, and provides ample opportunities to bolster self-esteem.